Looking for Collision Repair?
From the smallest bumper dent to major damage repair, Gillman has you covered
Let's get started...
Get an Estimate
Our Body Shop team is ready to answer your questions and address your vehicle repair needs. Use our
online form to schedule an appointment
or contact our body shop if you have any additional questions.
Click on the button below to get an estimate

Welcome to Body Shop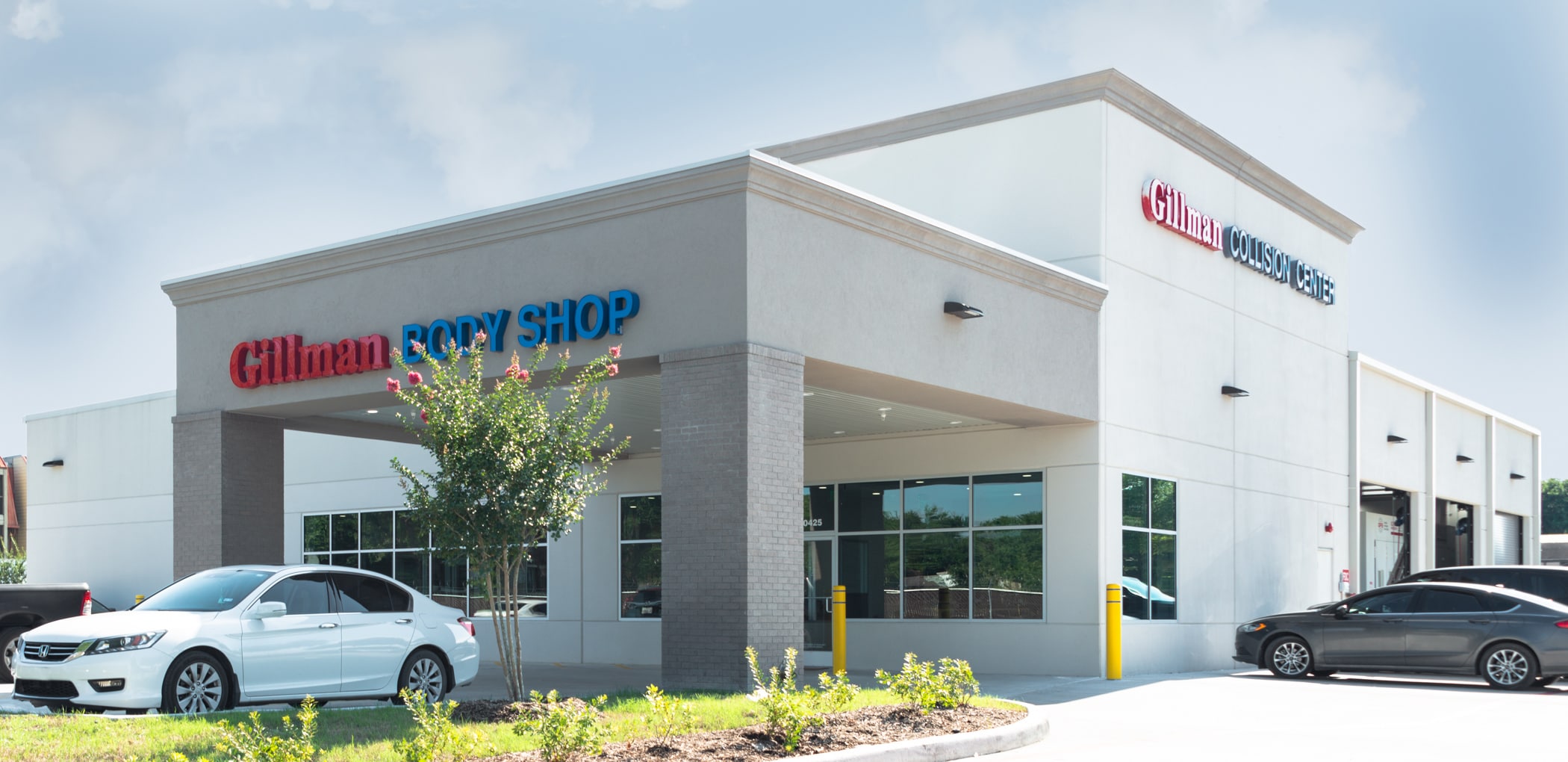 The Gillman Body shop is conveniently located in Southwest Houston between the Galleria and Sugarland.  Our collision center repair technicians are highly trained to work on all brands of cars, trucks and SUV's.  Our services include minor scratches to major dents, auto glass repair including cracks or full glass replacement, windshield repair, dent and bumper repair.  Our state of the art paint booth can repair minor scratches, cracks or complete new paint for your vehicle so it will look like its original pre-accident condition.  
At Gillman Body Shop, we will do your best to minimize the stress of having a vehicle that needs repair.  Our streamlined process will ensure that we get you back on the road as quickly as possible.  Our highly trained vehicle repair technicians are focused on providing a high quality finished product.  
Gillman Body Shop works with all insurance providers.  Our collision center personnel will work with you and your insurance carrier to ensure that the claims process is efficient and accurate.  Click here to
schedule an appointment
or call us at 855-999-5386.